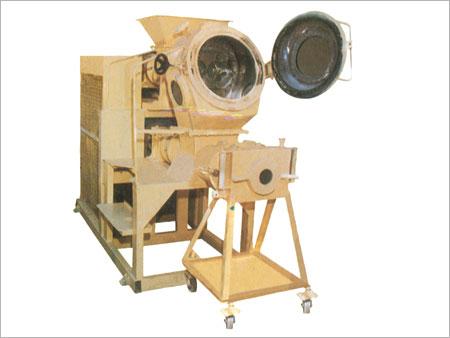 Product Description
Twin Worm Duplex vacuum plodder
We are offering Twin Worm Duplex vacuum plodder. The twin worm modular plodders have been designed to process all kinds of Toilet Soap and Synthetic Detergent products. In Toilet Soap, the single - worm plodders have been substituted by Duplex Vacuum Plodder, Single - worm or Twin - worm Twin Duplex Vacuum Plodders for larger throughputs and air free extrusion of soap cokes with glossy finish of the product.


In the upper, so coiled first worms, where fine screens/coarse screen according to requirement can be used, precompression of soap moss is performed, which is thereby again refined. The moss is forced through perforated disc 'with fine/coarse screens, as the case may be, and transformed into noodles where they fall into vacuum chamber and arrested by the main worm screw for final product duly compressed and will come out in two slugs. This application is used when extra ordinary refining is needed for certain products. Under normal conditions the lost stage is used without a screen. Similarly for moss production in Synthetic detergent cokes having sticky composition with higher filler contents twin�worm plodders are employed which gives a higher production rate in a shorter time with fine finish to the product.


Capacity: 250 kg/hr. to 2000 kg/hr. and above.
�
Contact Us
Munshi Compound, Dargah Road, Near Pipeline, Sonapur, Bhandup West,, Mumbai, Maharashtra, 400078, India
Phone :+918068216547